GOTO Nights are free community events brought to you by the GOTO Amsterdam team. Instil will be speaking at the next lunchtime event on Thursday 10th September at 1.30p.m CET/12.30p.m BST.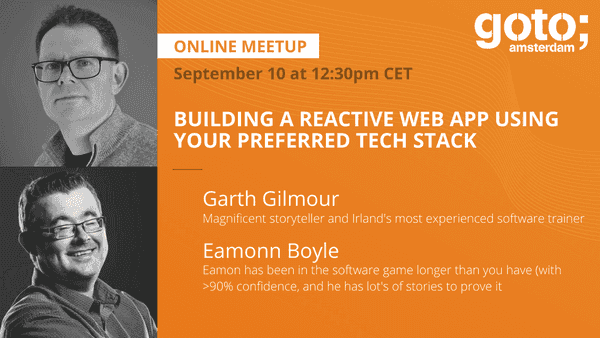 Session details
This session will walk through a Reactive Web Application, designed and built using the platforms voted for in our online poll.
On the client side we will be creating React components, implemented via Functional components and Hooks, with the Redux Toolkit (a simplified Redux experience) used for state management. We will be coding in Typescript, taking full advantage of the advanced type system.
On the server side we will be using Java 14 and Spring Boot to build our services. We will showcase both the new language features in Java 14 and the support for Reactive Streams provided by Project Reactor, WebFlux, RSocket and Spring Data R2DBC. To conclude, we will critically evaluate whether these new innovations are worthwhile for the majority of projects, and in particular whether the reactive model is salvation or snake oil.
Registration
There is still time to register here.
Related Training Courses
Our training team regularly teach Typescript, Kotlin, JavaScript, React and Redux courses both in a classroom setting and virtually. For more information on these courses see below: