This year's it@cork TechFest Conference will be held virtually as a week-long technology festival from 14th-18th September 2020. Supported by it@cork Skillnet and free to all it@cork members, the event will showcase 5 tracks over 5 days including a number of workshops.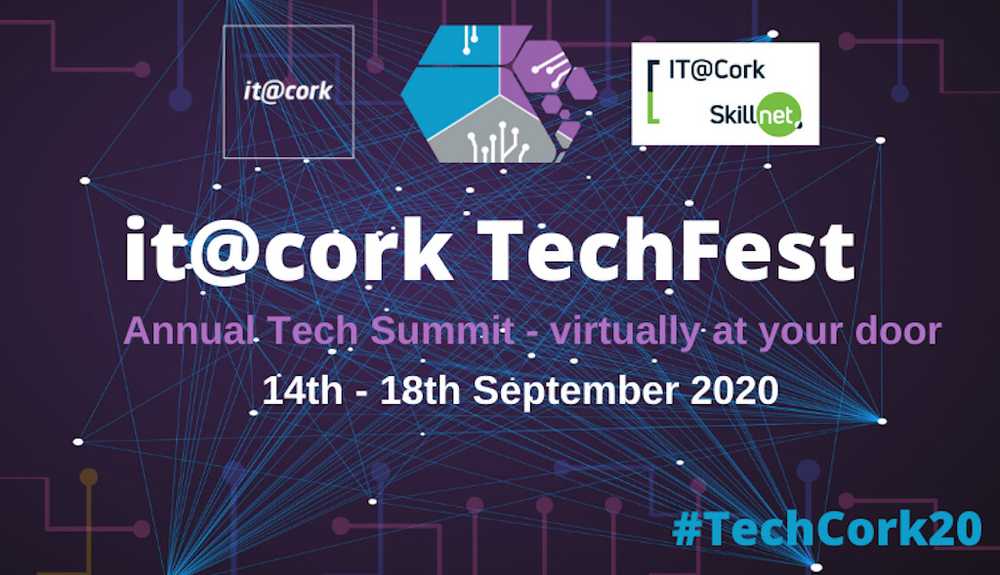 We will be running a one-day workshop Live Coding a Serverless App on day 4 of the conference. The class will be led by one of our trainers Ryan Adams.
Workshop details
Ryan will walk through creating a new product using React, AWS Lambda, CloudFormation and other cloud services. He will guide attendees through the creation of a simple backend application and frontend interface, first by defining the cloud service infrastructure and then deploying the working application using TypeScript and the CDK. See here for more details on the course.
More about it@cork Tech Fest
it@cork annual Tech Summit conference is one of Europe's most widely recognised and well attended events. The conference brings together technology leaders and the best in industry from all over Europe to explore how disruption and innovation in emerging tech is transforming and evolving business, society, and our everyday lives.
Tickets
There is still time to get your tickets for this event.
Related Instil Training Courses
Our training team regularly teach Typescript, Kotlin, JavaScript, React and Redux courses both in a classroom setting and virtually. For more information on these courses see below: