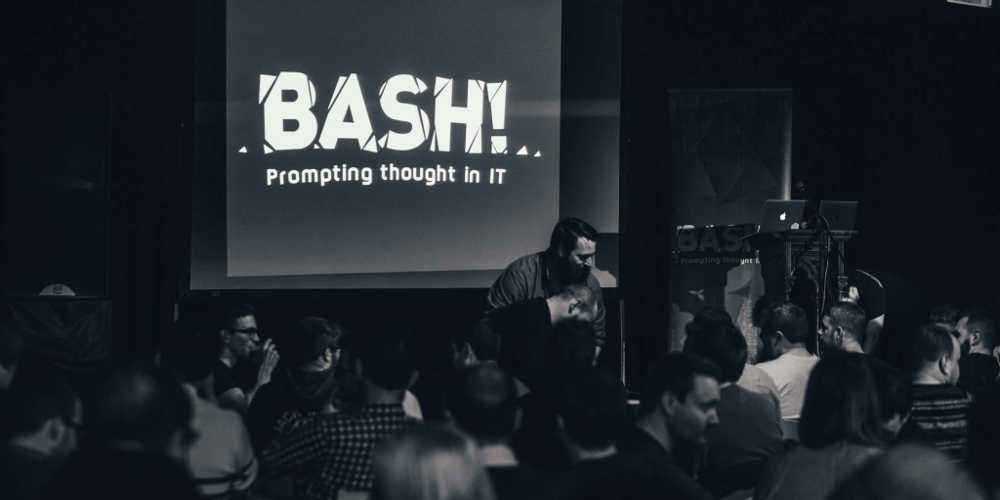 Hi folks, so April is a busy month for all things 'craft and creative' - Easter, Belfast Film Festival, Cathedral Arts Festival… so, we thought it was time to add some tech inspiration into the mix.
We are delighted to announce that we will be hosting a Machine Learning Bash on Monday 23rd April in the Black Box, Hill Street, Belfast co-sponsored by Instil and Liberty IT and even better, we've lined up four great speakers for you.
Jason Bell - Betting on Artificial Intelligence: Three Use Cases to Replace a Job
Jason will take us through a whistle stop tour of three popular machine learning algorithms. Plus, he'll replace someone's job on the night (he won't say who's yet) and get the audience to bet on the algorithm that will replace them. Which algo will win?
Gillian Armstrong - How a Computer Learns to Chat
There are so many AI services available now that building a simple chatbot is quick and easy. However, once you start building out a more complex use case, things can get very interesting very quickly. Gillian will be exploring the opportunities and challenges that Natural Language Understanding holds and looking at an example of how your Interaction Model Design and Training Data have a critical role in the effectiveness of your chatbot.
Charles Gillan - The Potential of Streaming Data Analytics in the ICU
Intensive care units (ICU) routinely collect vast volumes of measurements of physiological data. A patient in a modern ICU is surrounded by a large number of monitoring devices, yet the vast majority of the data is either dropped or stored and forgotten. Recently the viability of monitoring physiological parameters to detect sleep apnea in neo-natal ICU has been proven by McGregor et al in Canada. In Charles's work at QUB, the team has focused on analysis of parameters associated with respiratory ventilation. The talk will briefly explain characteristics of lung ventilation and then focus on the design and implementation of the software, the VILI Alert System. Charles will present preliminary results and explain how his team at QUB are extending the research.
Andrew Bolster - HODL-AI: Live Coding RNN on the Blockchain
Fully aware that Live Demos are the worst idea ever, Bolster goes-a- wandering through the collection, analysis and statistical characterisation of a few choice Blockchain Cryptocurrencies valuations, using Recurrent Neural Networks to model their behaviour and identify what strategies could have historically given the most ROI. It's bound to be a disaster but at least it'll be hilarious.
About the presenters
Jason Bell has been involved in software development for nearly 30 years, working with customer centric data since 2002. He is the author of Machine Learning: Hands on for Developers and Technical Professionals
Gillian Armstrong is a Technologist at Liberty IT, currently leading the Cognitive Technologies team within the Applied Innovation unit. Her team is focused on exploring and using AI and cloud technologies within the enterprise to improve productivity and augment human intelligence (i.e. making people more awesome).
Charles Gillan is a Senior Engineering Manager at ECIT (part of QUB). His career spans both industry and academia and encompasses fields as diverse as computational quantum chemistry, high frequency trading, telecommunications and streaming data analytics.
Andrew Bolster is a Data Scientist at Alert Logic but best known as founder and director of Farset Labs. He is an extremely experienced speaker, panelist and commentator in the technology, entrepreneurship, and STEM outreach communities.
This event is being co-sponsored by Liberty IT and Instil. As per usual we will provide food and refreshments on the night
For more information visit Bash MeetUp