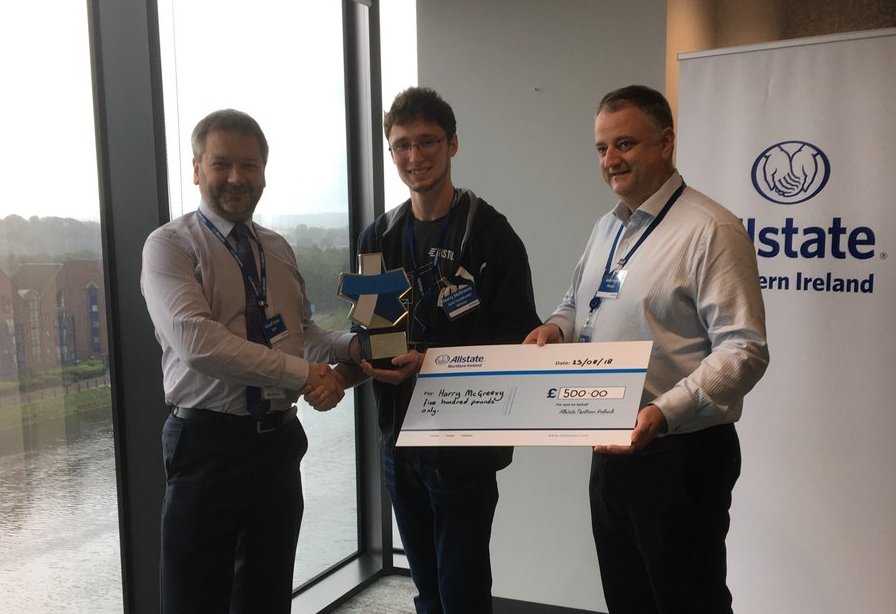 We are delighted to announce that Harry McGreevy has picked up this year's Allstate Techmaster of the Year Award for Queen's University Belfast (QUB) Undergraduates.
Harry, arrived as a fresh faced intern to Instil having completed 2 years on the BSc Computer Science degree at QUB. After initial induction training, he was assigned several software challenges based on internal projects so that he could get a feel for our engineering practices and processes. His ability and pragmatic approach to dealing with these tasks was exceptional, that we had no hesitation in bringing him onboard a dedicated Instil software development team who were working on site, in conjunction with a client delivering an enterprise-level android app for retail industry.
Harry has without doubt exceeded expectations and is working at a level of a developer with a number of years experience. He has fitted into the Instil team with ease and without doubt, has a very promising future.
If you would like to be considered for our next internship programme commencing June 2019, we will be at this year's QUB Autumn Recruitment Fair or visit our careers section of our website.
Article By
Zarah Akilagun-Thompson
Marketing Manager
Tags