University Internships
The Instil Internship Program is a fantastic opportunity for undergraduates to spend a year in industry honing their craft with the experts. Applications are open between the end of September and December each year, with placements starting the following July. Have a look at our careers portal page for current openings.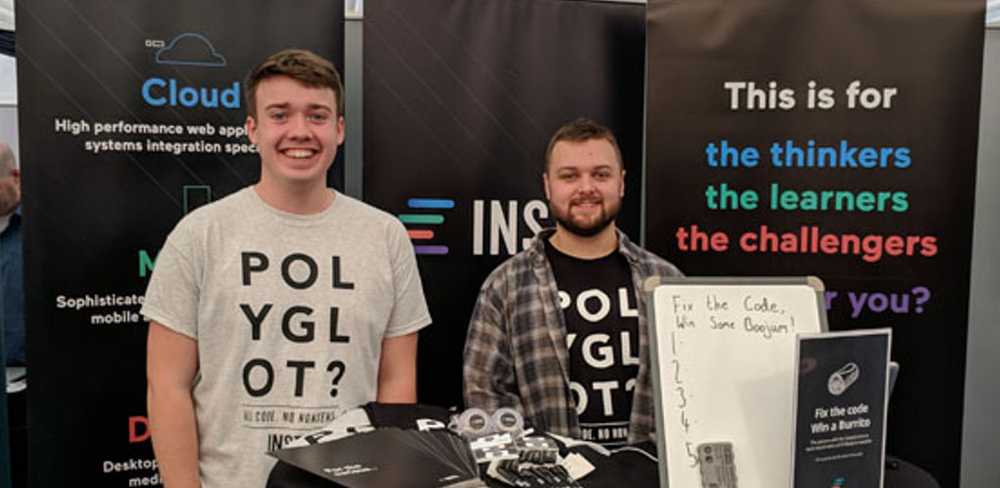 Apprenticeships
If you are a school-leaver, interested in the world of work (and software) and still want to obtain a degree then take a look at Workplus.
The Workplus apprentice scheme offers a pathway to work and a university degree without the debt. The proposition is simple - you spend 4 days a week writing software for a salary and 1 day in college, telling the lecturers how to do things properly.
It's a fantastic opportunity to earn money and gain a degree at the same time. We think it is the future of higher-level education.
School Work Experience
Generation Innovation is a scheme run by the folks at Catalyst. It is an exciting work experience scheme that 'aims to inform, upskill and empower the young people of this generation to thrive as the next leaders, innovators and entrepreneurs of the future'.
Instil has been involved with this great programme from its inception, and we would highly recommend to any lower 6th / year 13 student wanting to experience the software and technology space.
For more information check out the GI homepage and let them know that you want to work with Instil.
Article By
Tags