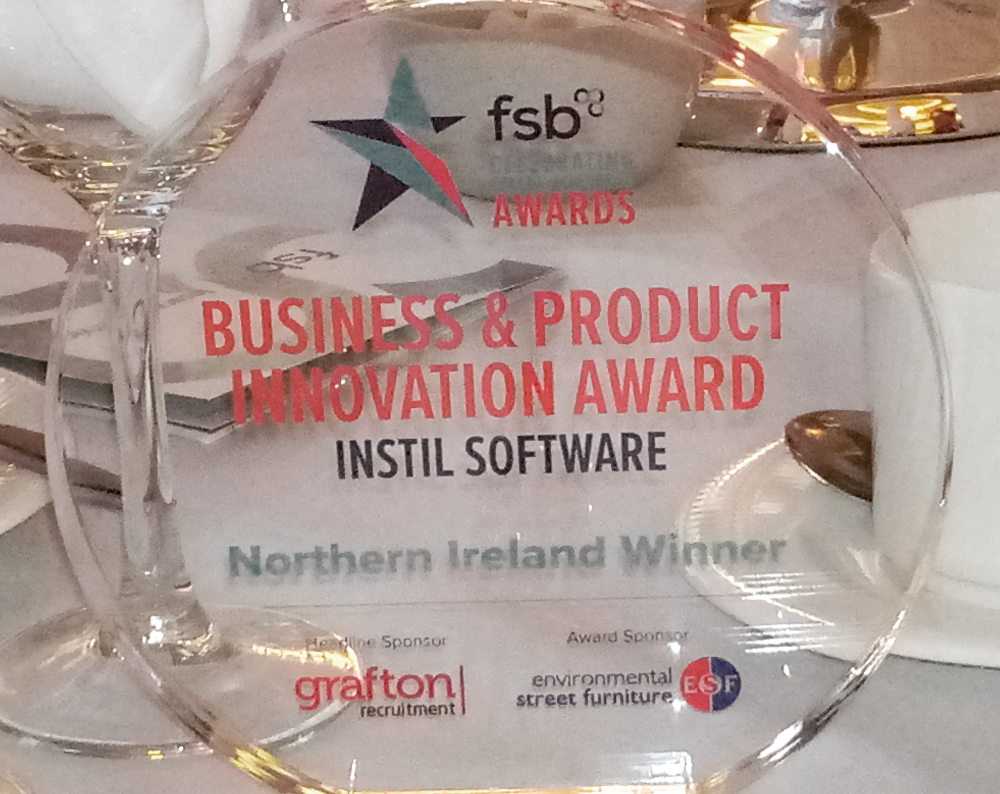 Instil's mobile streaming product Surge has been announced as the winner of the Business and Product Innovation Award at FSB Business Awards Northern Ireland.
The event hosted by Karen Patterson, co host of Good Morning Ulster on BBC Radio Ulster, was held on 7th March in the Crowne Plaza Hotel, Belfast.
Hundreds of business professionals across Northern Ireland from sole traders to those with substantial workforces, attended the afternoon awards which recognised achievements in 11 categories.
Instil's mobile streaming product, Surge was winner of the Business and Product Innovation category.
Matthew McComb Commercial Director at Instil says "we are thrilled to have won this prestigious award. This reflects the hard work and dedication of the team to ensure that our customers are delighted with the product. We are committed to further investment for Surge and to be recognised with this award is the icing on the cake"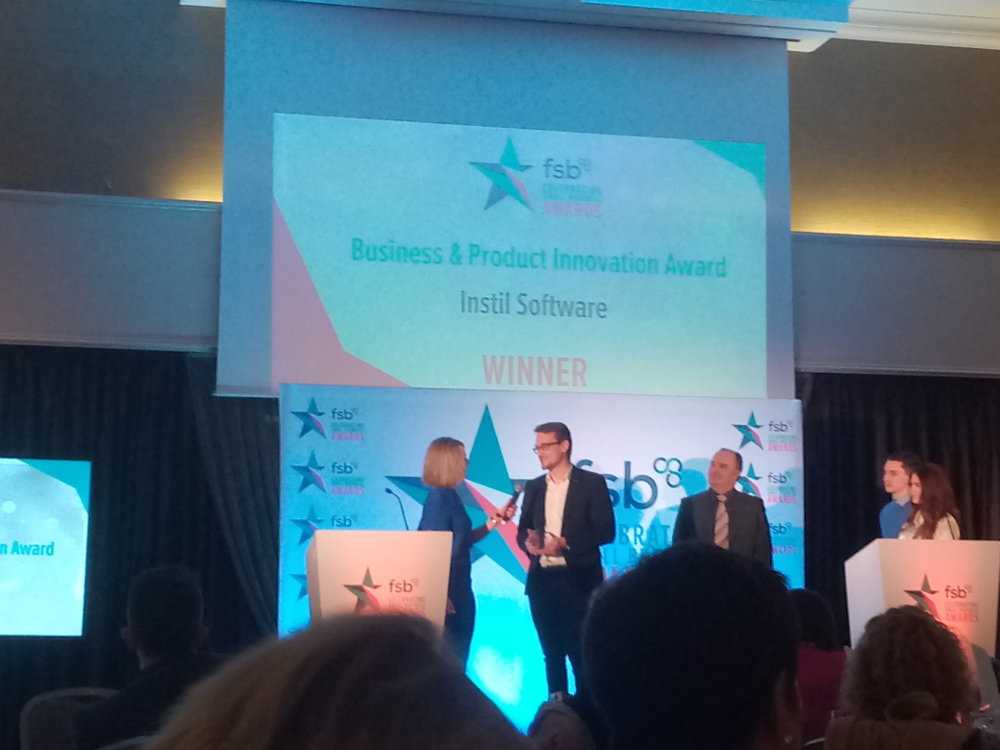 FSB NI Celebrating Small Business Awards offers an excellent opportunity to position your business alongside a high profile and comprehensively marketed event that champions the best small businesses in Northern Ireland.
All category winners will now be entered for the UK-wide grand final which will be held on 23rd May 2019 in Battersea, London.
What is Surge?
Surge is a cross-platform library that brings live video streaming capabilities to millions of mobile devices. With a focus on mobile hardware Surge can offer improved streaming performance and throughput. Surge is helping a range of customers in the security and drone industries release innovative products to customers without handling the complexities of video streaming.
Learn More
Looking for a streaming solution for mobile? Get in touch here and we will get back to you as soon as possible.
Article By
Zarah Akilagun-Thompson
Marketing Manager
Tags