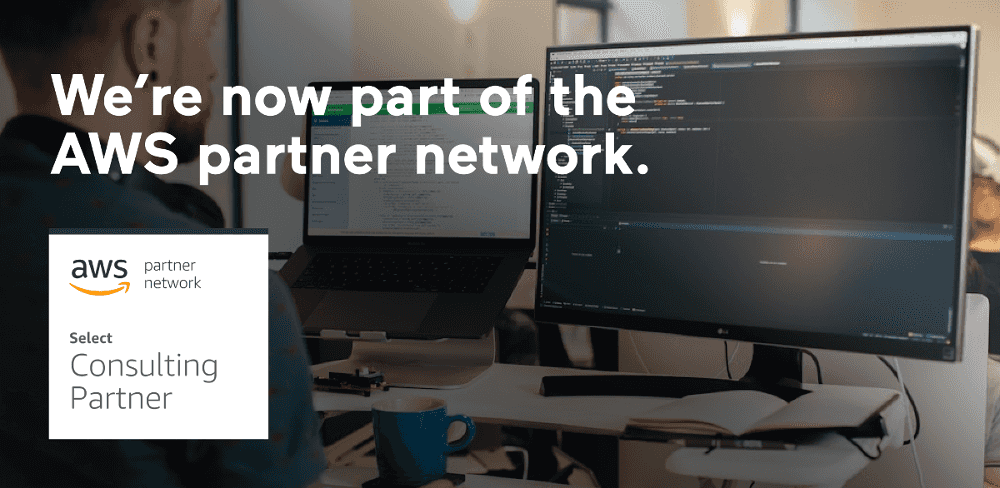 At Instil we are continually seeking ways to enhance our cloud offering and particularly our expertise in the AWS ecosystem. The Amazon partner network enables this opportunity through its global network of consulting and technology businesses.
We are pleased to report that we have recently been confirmed as an AWS Select Consulting Partner.
This designation, recognises the team's expertise and ability to build products and services atop of Amazon AWS.
What does this mean for our clients?
As an AWS partner, Instil will empower customers to realise a consistent and repeatable way to manage their applications life-cycles particularly through the use of serverless technology and strive to evolve their managed services to exploit AWS for cost, security, agility, resilience and innovation benefits.
Speaking about the recent AWS partner status, Matt McComb, Commercial Director says;
"Since 2014 we have been building cloud-based solutions for our customers using Amazon AWS services. The expertise we have developed in this timeframe uniquely positions us to build highly scalable, resilient, cost-efficient applications for our customers.
Achieving the Select Consulting Partner status represents our commitment to delivering value for our customers through modern cloud practises. As partners we are best placed to avail of the latest in cloud technologies such as serverless architectures, giving our customers the competitive advantage they need to become market leaders."
Get started with Instil
To learn more about how Instil leverages AWS technologies and the clients we service, or if you would like us to help you with a project, please feel free to get in touch.
Article By
Zarah Akilagun-Thompson
Marketing Manager
Tags